Very few designers are more mysterious or appealing than Rei Kawakubo. The 76 year old designer has been taking the fashion world by storm for decades now, starting with the founding of her company Comme des Garçons in 1972. Since then Rei Kawakubo has pushed the envelope of fashion, bringing new designs and concepts to the world on a regular basis.
[widget id="instagram-widget-5″]
Kawakubo's style is at once both provocative and unique. At her concept shop in London, Dover Street, the clothing tends to have no sizing, and there aren't any mirrors either. The goal is for the people who are trying out the very latest in fashion to focus on how the clothing feels rather than its appearance. This is an unusual way of looking at fashion, but it has paid off. Rei Kawakubo has opened up over 100 stores over the years.
Unlike many other designers. Kawakubo has a unique outlook on her work. In her mind, she isn't making clothes. In a rare interview with the Guardian, she said through her translator,
…what she would really like would be to get a new brain each season, but she can't. So she has to find a new method to come at the work. Nine seasons ago she thought: maybe if I don't try to make clothes, I will be able to make something new.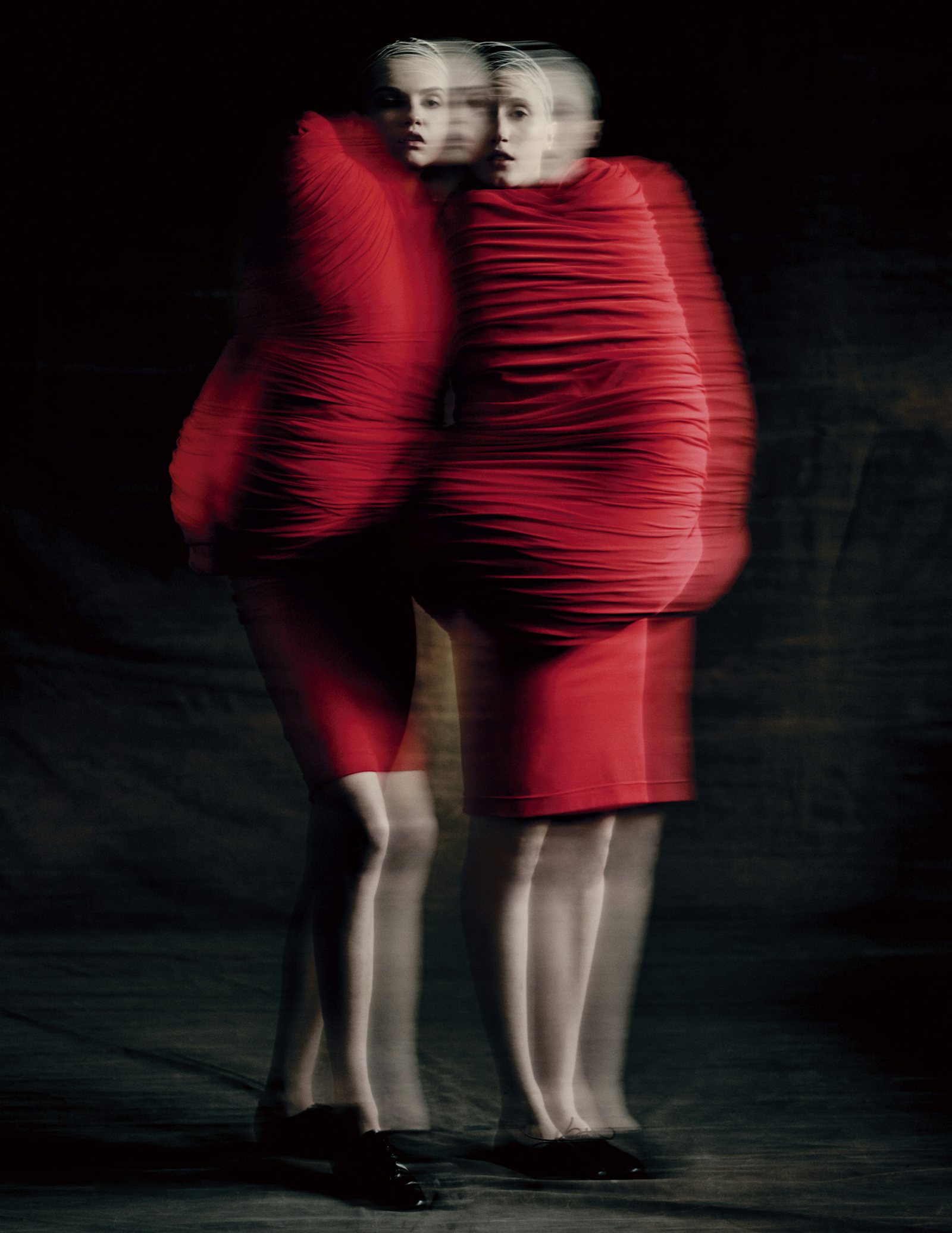 That is what she has been doing ever since. The result is a post modernistic style that can be anything and everything. Clothing isn't defined by the shape of the human body, and instead are a mix of avant-garde shapes and forms. In one of her collections entitled, "Destroy," the fashion was all wrecked clothing with voluminous maxi skirts shredded intentionally. In her 1997 collection entitled, "Body Meets Dress, Dress Meets Body," skin tight suits had lumps and bumps added to them in odd locations.
This kind of fashion, or as some would refer to it as anti-fashion, has resulted in Rei Kawakubo's share of critics. The "Body Meets Dress, Dress Meets Body" collection was sometimes called the "Quasimodo" collection by those who didn't understand her work.
Rei Kawakubo isn't flustered by those who dislike her work however. In ten years she says, they will love it. She may not be wrong either. Great musical composers such as Beethoven and Tchaikovsky were mocked for their unique and modern statements in music, but hundreds of years later they are considered classics and revered for pioneering the face of music.
It's too soon to tell whether Rei Kawakubo's works will ascend to the same level, but one thing is for certain. Her daring fashions will continue to send shock waves through Paris with every passing season. If you're hoping to purchase from her latest collection, Rei Kawakubo will be opening its second U.S. Based Dover Street Market in Los Angeles this year. You can get some of her latest fashions, as well as established brands in the 20,000 ft store once it has opened up for the public.
Written by Renegade Housewife